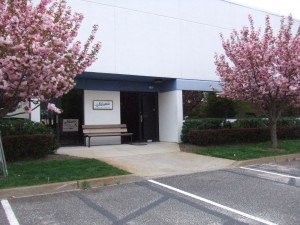 As one of the most rapidly growing sports in the United States, Fencing blends together mental strategy and pure athleticism.  The Atlantic Fencing Academy, located in Tinton Falls, New Jersey, is the premier fencing academy in central New Jersey and the Jersey Shore area since 1999.
At Atlantic, we welcome all skill levels and ages of fencers and work to help them achieve
their individual goals.  While some fencers strive to make National and Olympic teams, other focus on developing their skills to attract the attention of college coaches, and others fence for their love of the sport and to maintain or improve their personal health and fitness.
Our state of the art facilities have 11 electric strips with scoring boxes and ample room for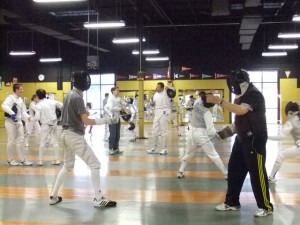 fencers to spar, refine their footwork, participate in group classes, take private lessons, practice drills on mounted targets, and cross train.  When not fencing, club members and their families can watch the action from a lounge area or check out the latest gear in the equipment store.
Our experienced coaches, who have fenced on Olympic and World Teams, instruct students in weekly classes based on age and skill level.  To advance a fencer's skills even further, additional group and private lessons can be individually scheduled. As mentioned on our home page, we offer an initial introductory lesson for free to anyone interested in starting fencing.  Please contact us if you have any questions or would like to stop by the club to see our facilities.